Remote Password Reset
Changing your password requires you to be connected to the USA network. To set your password from a remote location, you must first connect to the USA VPN.
Find the Cisco AnyConnect icon in your task tray (lower right corner)

Right Click on the icon and select Open AnyConnect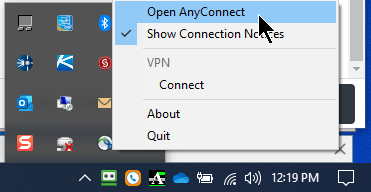 If you see USAHS Employee VPN in the window, click Connect. If not, enter "vpn.usa.edu" and click Connect.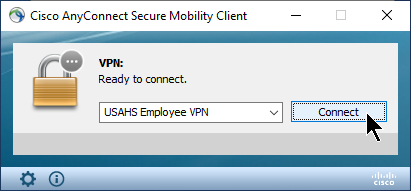 Enter your USA username and password, and click OK.

You will be prompted to enter a code. This is your 2fa code from Okta. Either a text to your SMS number or the Okta verify app, depending on your setup.
The VPN will connect. You should now see an icon with a lock on it.

You can now change your password by pressing "Ctrl-Alt-Delete" and choosing the Change Password option.