Issue/Question
The user wants to share their Outlook calendar with a co-worker
Environment
User Role
Resolution
In Outlook, follow the below-listed steps
1. In Outlook, select the folder view option.
Click the three dots in the lower right corner of the folder pane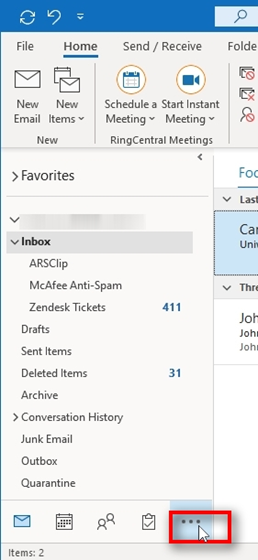 2. Select "Folders"
3. Right Click on the Calendar folder
4. Select "Sharing Permissions"
5. Click "Add"
6. Type all or part of the name you want to share with. Click "Go"
7. Select the name and click "Add"
8. Click "OK"
9. Select the permissions you want to allow the user. Complete the sharing by clicking "OK" to close the dialog