Issue/Question
Where are my RingCentral recordings on my computer?
Environment
User Role
RingCentral account holder
Cause
The user selected to save to my computer to store their RingCentral meeting
Resolution
Select settings in RingCentral
Select Recording Tab
Verify Location: and guide the user on how to get there via local drive.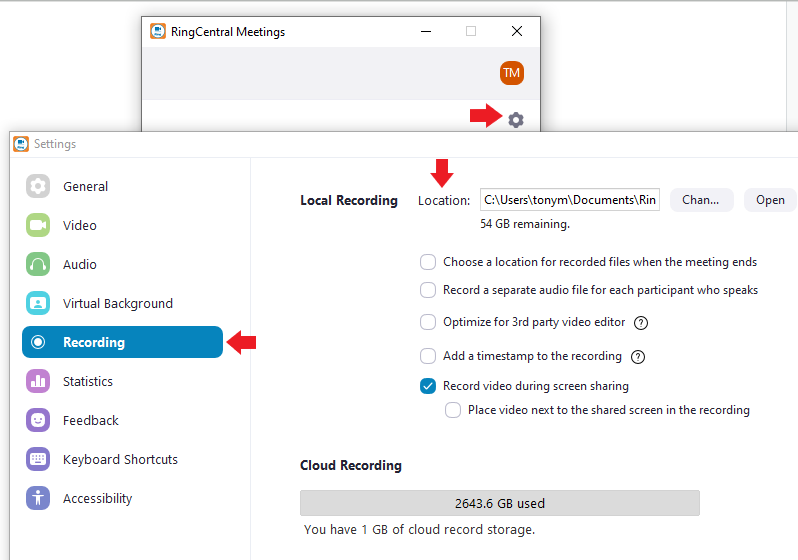 4. Navigate to the path via file explorer.